New Rankings Countdown: Top 10 in 2026 revealed
This week, we are releasing our first ranking for the 2026 class. But before the entire ranking is revealed on Wednesday, we offered a sneak peek at the top 10 today, counting them down with hoops recruiting director Rob Cassidy's thoughts on each.
1. AJ Dybantsa
Cassidy's Take: The clear top prospect in the 2026 class, the 6-foot-7 Dybantsa has long been on the radar of pro scouts due to his length, skill and versatility. Originally from Massachusetts, he'll play his upcoming sophomore season at California's Prolific Prep High.
He holds early offers from schools such as Alabama, UConn, Michigan, Auburn and LSU.
*****
2. Tyran Stokes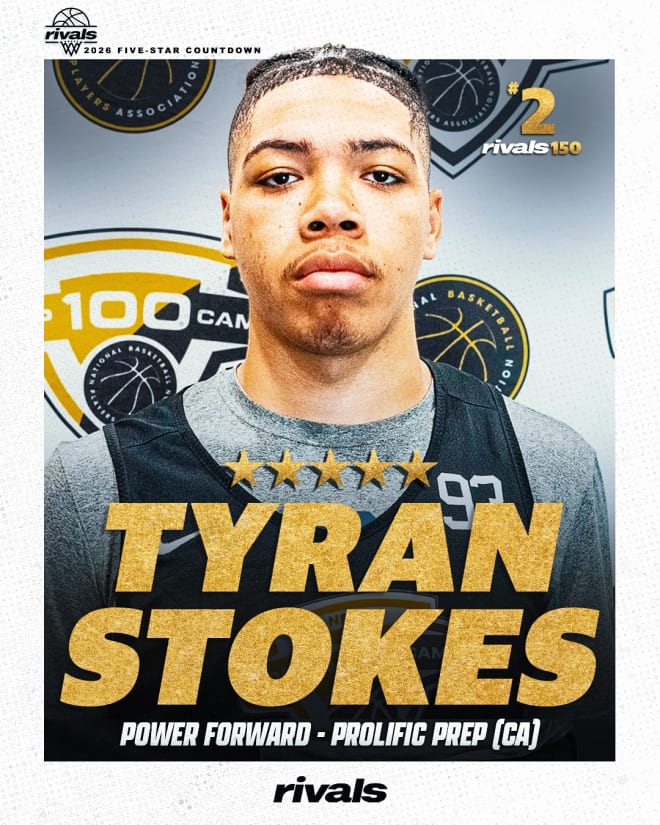 Cassidy's Take: One of the more physical prospects in the class, the 195-pound Stokes is all of 6-foot-7 and has a knack for utilizing his strong upper body and frame to create space and get to the basket at will. He took some strides from a skill standpoint this year and is developing as a shooter.
Kansas, Alabama, Louisville, Xavier and others have already offered the Napa (Calif.) Prolific Prep star.
*****
3. Brandon McCoy Jr.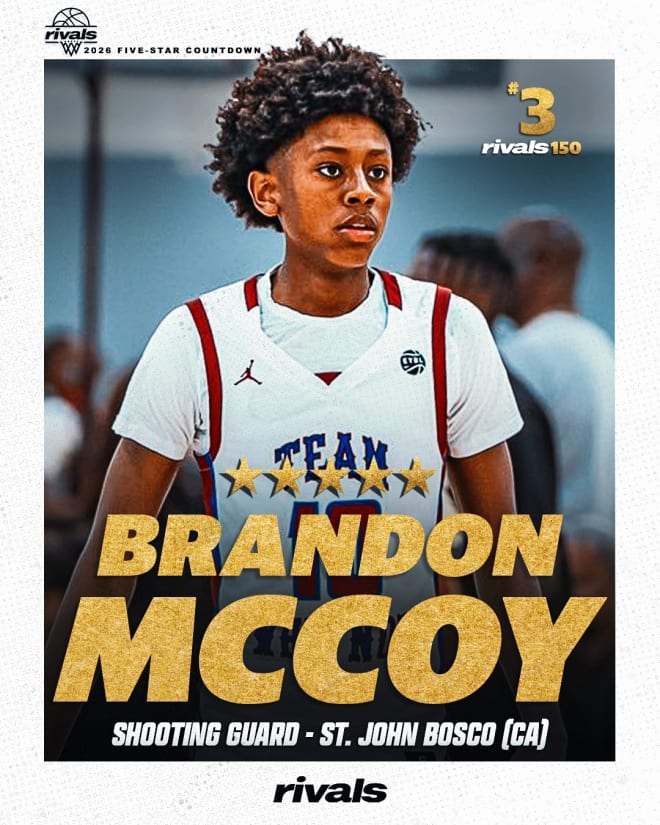 Cassidy's Take: The top point guard in the class, McCoy is a long, skilled guard that broke out on the grassroots circuit and also while playing with USA Basketball over the last year. He brings incredible versatility to both ends of the court and has the potential to be an elite defender.
McCoy, who attends Bellflower (Calif.) St. John Bosco High School, holds offers from UCLA, Louisville, Arizona State, Oregon and others.
*****
4. Alijah Arenas
Cassidy's Take: The son of retired NBA star Gilbert Arenas, Alijah Arenas is equipped with quickness and ability to fill it up from all three levels that reminds of his dad. The 6-foot-4 guard is as gifted a pure scorer as anyone in the class and will reach his lofty ceiling as he grows as a facilitator.
Arenas will play his sophomore season at California's Chatsworth High School and already holds scholarship offers from schools such as Texas, Arizona, Alabama, Kansas and others.
*****
5. Caleb Gaskins
Cassidy's Take: Gaskins has long been known for his build, physicality and ability to bully smaller defenders, but the 6-foot-8, 205-pound power forward has taken some strides as a shooter this year. Gaskins, who is young for his class, has proven able to create shots for himself and can make a big difference on the glass when he's engaged.
He attends Florida's famed Montverde Academy and holds early offers from Florida State, Georgia and Baylor.
*****
6. Elijah Williams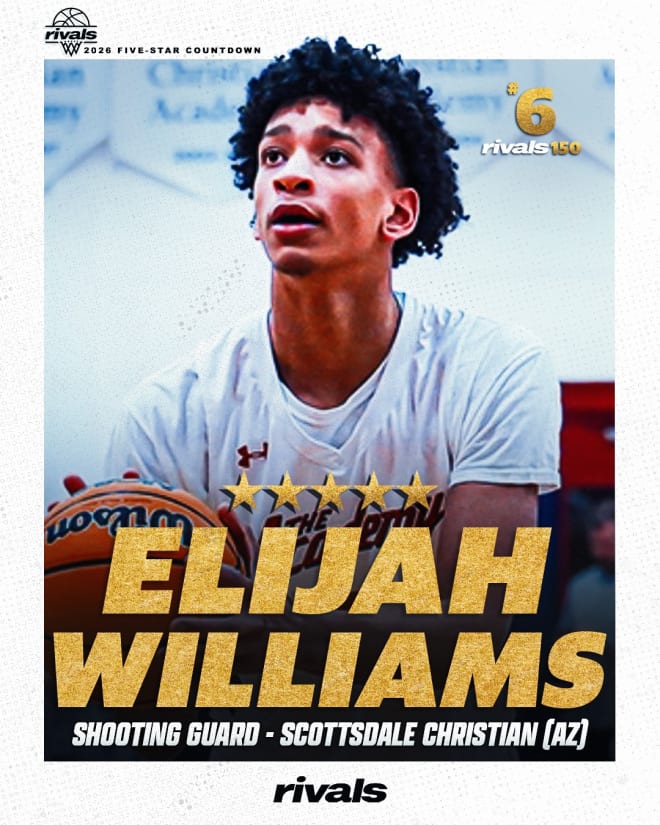 Cassidy's Take: The son of Detroit Pistons head coach Monty Williams, Elijah Williams brings a nice blend of skill and raw athleticism to the table. He's able to hurt an opponent from behind the arc but also has the vertical to play above the rim and rebound well positionally.
He played last season in Arizona while his father worked for the Phoenix Suns but transferred to Michigan's Brother Rice High when his dad was hired by the Pistons in June of this year.
*****
7. Alex Constanza
Cassidy's Take: Constanza's offer list is already getting lengthy, and for good reason. Schools such as Florida, Alabama, Illinois, Auburn, Creighton and St. John's have already made things official with the 6-foot-8 forward.
Constanza's length comes with a remarkable level of fluidity, and the sophomore is also able to handle the ball at a high level as well as impact games on the boards. His versatility brings tremendous upside and already has him on the NBA's radar.
*****
8. Caleb Holt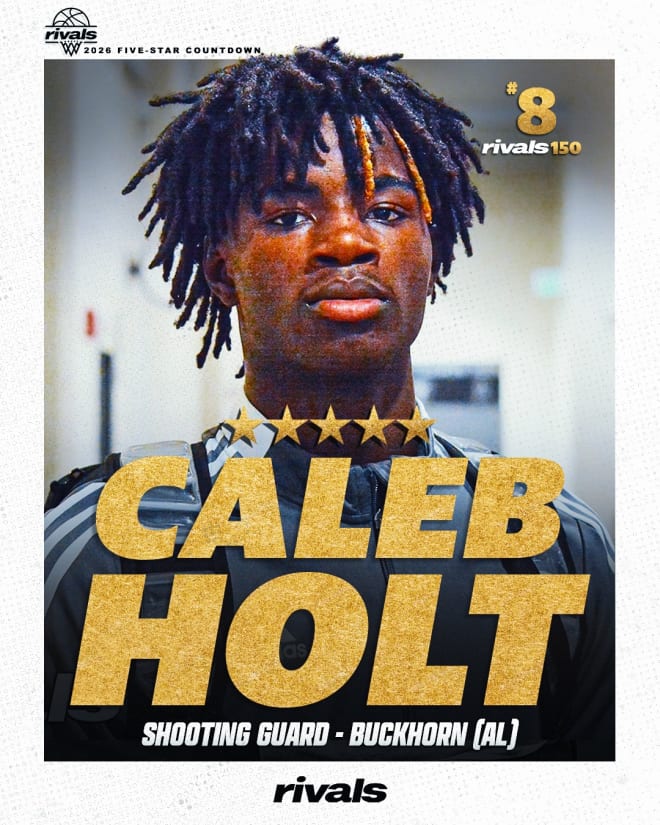 Cassidy's Take: Holt is in attack mode at all times and comes with a strong upper body and tight enough handle to bully his way to the basket and finish when he arrives. Few guards get to their spots as easily as Holt, who finishes well through contact. He showed how advanced he was physically and from a toughness perspective while playing up two age groups at the 17U level during the grassroots season.
Alabama, Houston, Georgia and Florida are among the schools that have already offered the New Market (Ala.) Buckhorn High School sophomore.
*****
9. Jalen Montonati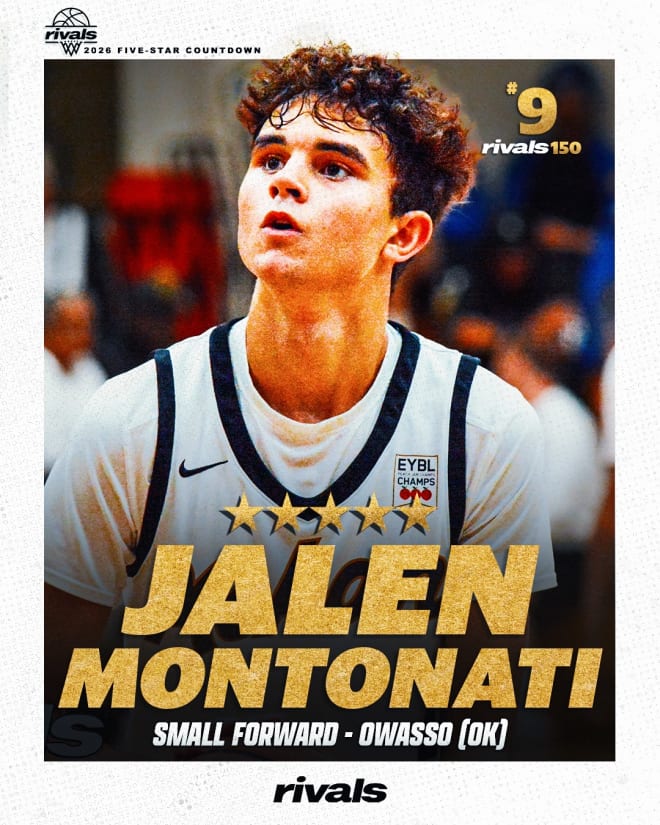 Cassidy's Take: An Oklahoma State legacy recruit, Montonati's father played for Eddie Sutton in Stillwater and currently coaches the five-star prospect at Owasso (Okla.) High School. Keeping the 6-foot-7 forward in-state will be an uphill fight, however, as the wing's length, reliable jumper and athleticism have earned him early offers from Kansas, Arkansas, Michigan and Kansas State in addition to one from Mike Boynton's Cowboys.
*****
10. Trent Perry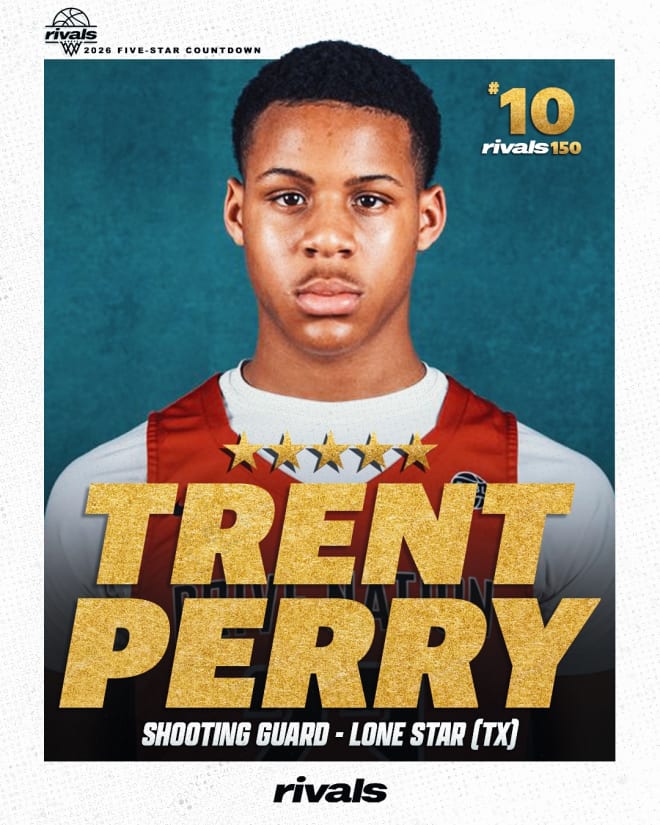 Cassidy's Take: The Texas-based Perry has a wingspan much longer than his 6-foot-2 frame. He rebounds well positionally and is able to score from the perimeter as well. His quickness and exceptionally long arms give him elite defensive potential in the long-term, but the Lone Star High School sophomore's scoring ability both at the rack and from distance has earned him early offers from Texas A&M and TCU.