Have You Played The Most Underrated Golf Courses in The UK |
There are few things in life that generate impassioned debate quite like golf course rankings. It's a perennial contention as no one will ever agree and some people are often remarkably outraged that you don't like a particular venue as much as they do.
However, that's the fun of the concept and those conversations can be stimulating. But what if we gazed beyond the exulted Top 100s that dominate regular discourse within the golf community. 
Introducing you to The Other Top 100 Golf Courses on Golfshake. These are destinations that haven't routinely featured in national Top 100 lists and boast a minimum of 50 reviews submitted on the website.
Our rankings are created through a unique algorithm that analyses data from those independent ratings posted by everyday golfers.
We present to you the top 25 (from across the UK) on that current list, which all could be categorised as being underrated!
Let us know if you have played any of them!
Location: Staffordshire
Golfshake Rating: 4.86
Review Comment: "Great to get out on a proper golf course, having played on many mud tracks this spring thanks to the miserable English spring, Flew round 18 holes on the Lodge as the other course was busy and hadn't booked, loved it."
Location: East Lothian
Golfshake Rating: 4.85
Review Comment: "Excellent. An amazing day, the whole experience from golf, facilities and people."
Location: Kent
Golfshake Rating: 4.82
Review Comment: "Always a pleasure. The London really is a great place to go and the whole experience is a delight. We played the International Course which is in spectacular condition and there are some exceptional golf holes to enjoy."
Location: Norfolk
Golfshake Rating: 4.82
Review Comment: "I have been here several times and each visit I find something new to enjoy and take home with me. This is a special venue!"
Location: West Yorkshire
Golfshake Rating: 4.76
Review Comment: "Second time playing Otley GC, usual friendly welcome in clubhouse and pro shop. Great breakfast. Top practice facilities, chipping area, driving range, putting green all near clubhouse. Course in superb condition, greens like carpets, good speed to them. Well worth playing for sure."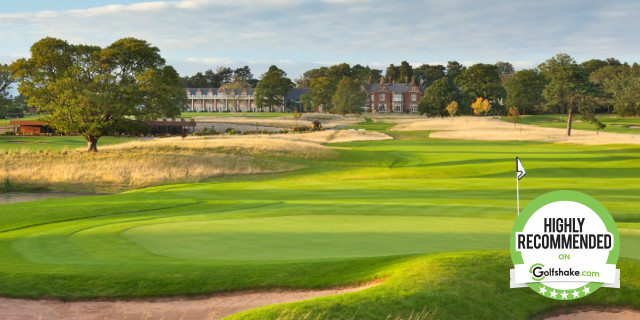 Location: County Durham
Golfshake Rating: 4.75
Review Comment: "The greens are especially well kept. It's really impressive how they're able to keep the plant colours looking so good in the rough/natural areas. The clubhouse at the golf course is really well maintained and in great condition."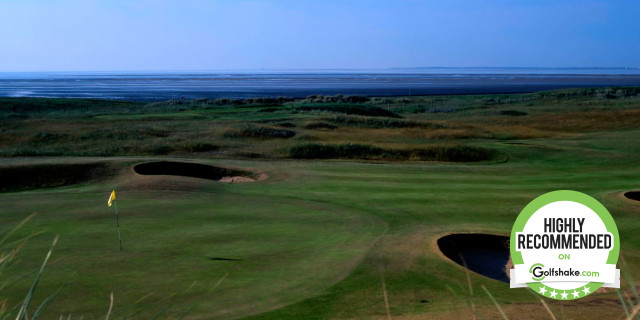 Location: Merseyside
Golfshake Rating: 4.75
Review Comment: "It's been two years since I last played this layout, some amazing changes, new bunkers and walkways between holes are brilliant, nice touch with the extra signs and new tee markers and metal bottoms to the holes to make holing a putt even more aesthetic."
Location: Cheshire
Golfshake Rating: 4.75
Review Comment: "Course was in really good condition, greens were superb, some really challenging holes. Very hilly so book a buggy. Really enjoyed it and will be going back."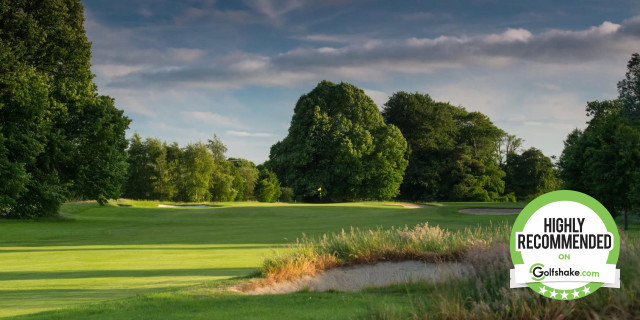 Location: County Antrim
Golfshake Rating: 4.75
Review Comment: "I've played Galgorm many times over the years but sadly had not played it for four or five years. This time was the best condition I've ever seen it in and it is usually excellent – better than most others. Greens were smooth and fast. fairways were superb. More bunkers and water than it had last time I played it and I've heard more changes on the way – such as an island green for the 3rd."
Location: Hertfordshire
Golfshake Rating: 4.75
Review Comment: "Ashridge is fun as a few of the holes have banks both sides. It has short par fives that are reachable and some interesting and challenging slopes. The clubhouse is superb."
Location: Worcestershire
Golfshake Rating: 4.72
Review Comment: "We played in the Seniors Open yesterday and had a wonderful day. The course was presented to a high standard, the pace of play was fair for such a large field of competitors, the food was great and we received a warm welcome from the staff. Sapey is a credit to the current owner who has a created a beautiful venue."
Location: Hampshire
Golfshake Rating: 4.72
Review Comment: "Always a treat to play here, not overly long, but some lovely and challenging, thoughtful holes, and top condition greens."
Location: Nottinghamshire
Golfshake Rating: 4.70
Review Comment: "Brilliant, absolutely pristine condition, the greens aren't easy but are in beautiful condition, lots of course management needed as the holes are as varied as they come, the staff are very friendly and really helpful. I would highly recommend a visit."
Location: Merseyside
Golfshake Rating: 4.70
Review Comment: "Fantastic course. Very challenging. Would thoroughly recommend this course."
Location: Tyne & Wear
Golfshake Rating: 4.70
Review Comment: "Lovely place, clubhouse was fantastic, staff were very nice and helpful. Course was very beautiful, some amazing views and it was in perfect condition."
Location: South Yorkshire
Golfshake Rating: 4.70
Review Comment: "Course, clubhouse and pro shop excellently presented. Visually a treat and great varied holes in excellent condition, particularly if you consider the winter/spring that we have had. Suitable for any level of handicap."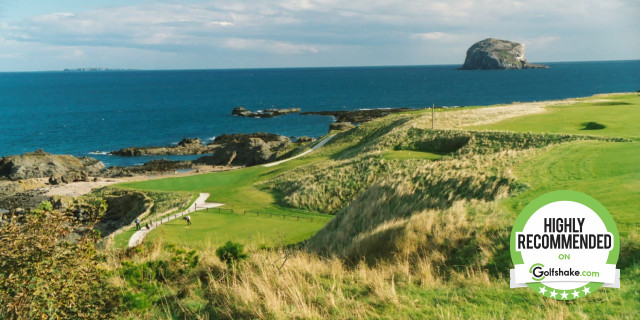 Location: East Lothian
Golfshake Rating: 4.69
Review Comment: "What an amazing golf course. Me and my five friends came up from London/Kent to play golf in East Lothian for a week. We played the Glen twice in a day and it was our favourite course of all five we played. It was amazing. What a gem that nobody talks about. What a place."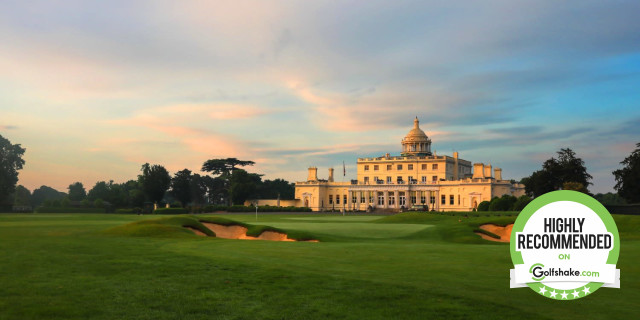 Location: Buckinghamshire
Golfshake Rating: 4.68
Review Comment: "I've been lucky enough to play this course a few times and it never fails to impress. Course in fantastic condition, pleasant on the eye, rewards those looking for a challenge and offers something for every level of golf ability. I believe the course is shortly due to close for refurbishment and I can't wait for it to reopen and play again and hope this isn't too long before it does."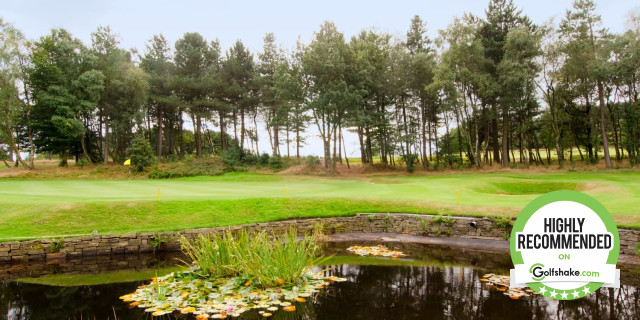 Location: West Yorkshire
Golfshake Rating: 4.68
Review Comment: "Second time playing Crosland Heath, friendly welcome in pro shop. Decent practice facilities. Course in great condition, greens mint. A few ups and downs but easily walked. Some great views from all sides of the course. Well worth playing for sure."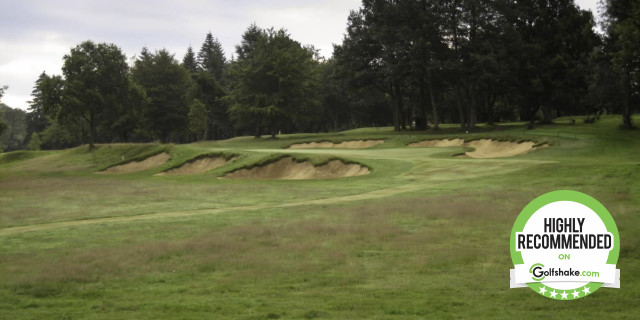 Location: Surrey
Golfshake Rating: 4.68
Review Comment: "Great course in superb condition given the dry weather we've had this year. Greens were like velvet. Wonderful views and challenging holes, highly recommend."
Location: Clwyd
Golfshake Rating: 4.65
Review Comment: "Great course this. Really good condition. Nice layout – stunning views wherever you look. Breakfast in the clubhouse was great – and reasonably priced. Will definitely be back."
Location: Derbyshire
Golfshake Rating: 4.65
Review Comment: "A great course with lots of interest and spectacular views of the surrounding Peak District. I found this course to be a good test of my abilities, with some tricky holes. Whilst it is situated on a south facing hillside, the ups and downs are quite manageable."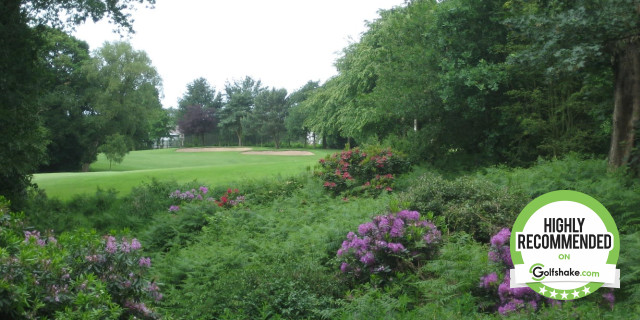 Location: Cheshire
Golfshake Rating: 4.65
Review Comment: "Great course, would 100% play again. Very well ran and really good greens. Great value for money and availability."
Location: Derbyshire
Golfshake Rating: 4.64
Review Comment: "Lovely course in a beautiful setting. Always in great condition and a joy to pay. Members are welcoming, pace of play excellent, fairways well maintained and greens always top class – nothing less than you would expect from an Open qualifying venue."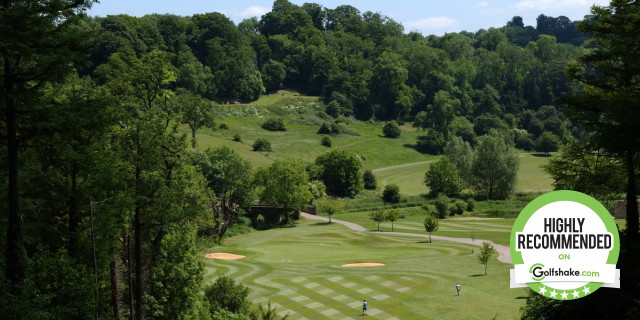 Location: Wiltshire
Golfshake Rating: 4.64
Review Comment: "This course is in great condition and always feels good to play on. The holes are spectacular and it's always in stunning condition. I had a great day here, and I would definitely recommend it to anyone."
---
Related Content
The Coolest UK Golf Courses You Can Play
The Best Golf Courses You Haven't Considered Playing Before
The Most Scenic Golf Courses in The UK
40 Must Play Golf Courses in The UK & Ireland
Have You Played These Scottish Golf Courses
Have You Played These English Links Golf Courses